A popular myth in Varanasi goes that when Lord Shiva married Goddess Parvati, he asked her where would she want to build their home on earth. Mesmerised by the flow of the holy Ganges and the purity of the land that surrounded it, Goddess Parvati is believed to have chosen Varanasi, as the place she wanted to dwell in with her husband. Later, Shiva became so attached to the soil of Varanasi, that he brought to the place all other deities of the Hindu pantheon and settled them there. In the larger worldview of Hinduism, Varanasi is its spiritual centre. "There are few cities in India as traditionally Hindu and as symbolic of the whole of Hindu culture as the city of Banaras," writes scholar of religious studies Diana L. Eck in her book
'Banaras: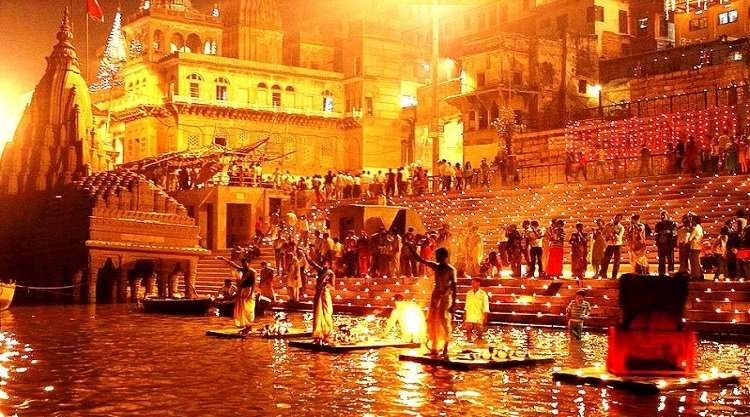 City of light'. "Just like Muslims believe that Mecca is the center of earth, the Chinese believe Peking to be the center of earth, similarly Hindus consider Varanasi to be the center of earth. Consequently, the city became a place where people from across the country came down to settle for centuries, bringing with them their religious cultures and symbolism. "Banaras is a mini Bharat. People came here from all over India to settle down due to the religious importance attached to the city," says Professor of Hindi in Banaras Hindu University (BHU), Ramagya Shashidhar. Located in Eastern Uttar Pradesh, Varanasi has also been an important political constituency too. At present, it is represented in Parliament by Prime Minister Narendra Modi. "Shiva is considered the most venerable personality in Varanasi. Anything that is considered venerable is frequently invoked by everyone anywhere," says professor of History in BHU, Rakesh Pandey. "Even the Communist Party tried to project itself as if they are the vanguard of the worship tradition of Varanasi. Here, it has become like a competition between the top political parties to decide who is more devoted to Shiva" he explains.  Standing tall on the western bank of the river Ganges, the Kashi Vishwanath Temple is known to be the shrine of one among the 12 Jyotirlingas (a devotional representation of Shiva) in the country. The temple is believed to find its mention in the Skanda Purana and is known to have been built and rebuilt on several occasions by those in power.
In its present form, it is believed to have been built by Maharani Ahilyabai Holkar in the 19th century. Consequently, the site is a major pilgrimage center for Hindus who visit the temple in large numbers every year. The Lok Sabha constituency has been a BJP stronghold since 1991, except in 2004 when the Congress had won there. In 2014, PM Modi won from Varanasi with a margin of over three lakh votes. "Traditionally, the people of Varanasi have voted for the BJP because they have created an image of themselves as the custodians of Hindu faith.